Pumpkins + Fall go hand in hand.  Traditional pumpkin carving is great for entertaining the kiddos (and some big kiddos, too!), but sometimes you want to achieve a more refined, elegant look with your fall decor…
We have a little crush on these floral and plant embellished pumpkins–take a look:
This alternative and chic decorating idea originally appeared on CHATELAINE: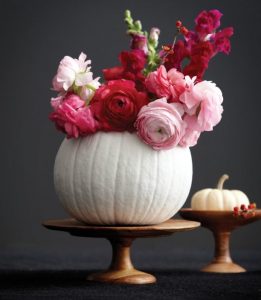 Next up are these beauties we stumbled upon from Nell at JoyUsGarden.com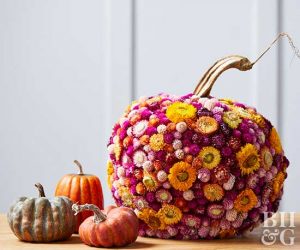 Also this awesome arrangement from The Fleurist
We were inspired to decorate our own little   p u m p k i n    f r i e n d s…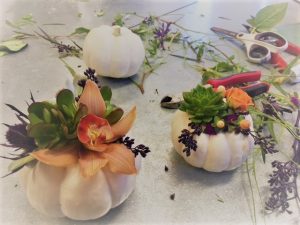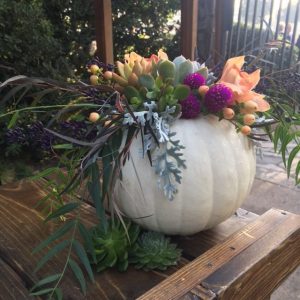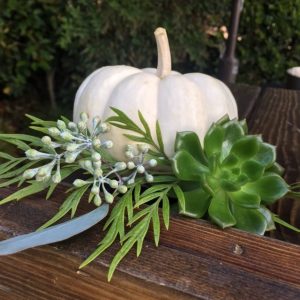 There are endless possibilities when you think of all the different elements you could collect to embellish your pumpkins and gourds. We hope you have enjoyed (and been inspired by) these #chic ideas for your pumpkin + fall decor!