So, we have been in our new store almost a month now (so they tell me) and it is not all that different from the old one. My mom still leaves me at home when it is dark out to go to the flower market to buy flowers (my Tia Dawna picks me up those days and takes me to work)…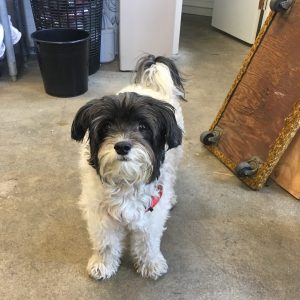 They still rush around making pretty things and talking to customers all day long. (I sometimes have to beg for a walk, or remind them I need a cuddle.)  They still load the delivery truck full of flowers and then come back hours later completely empty (what's up with that?).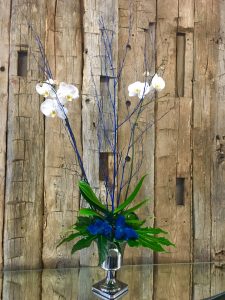 The one thing that is different is that everyone seems happier. I do like it here myself, even though there does seem to be a lot of new rules for me. Something about our new location makes my mom smile more…and I like that!
In other news, our GRAND RE-OPENING is coming up on July 19th. I think I am supposed to be excited about it, but it sounds like I will have to work overtime to make sure I get all the pets I can from the people checking out the new store.
P.S: I got a haircut. Grandpa tried his best, but I still feel the style he gave me is a little outdated. I asked mom to please make me an appointment with a professional for a real summer cut. 🐶 💇‍♂️